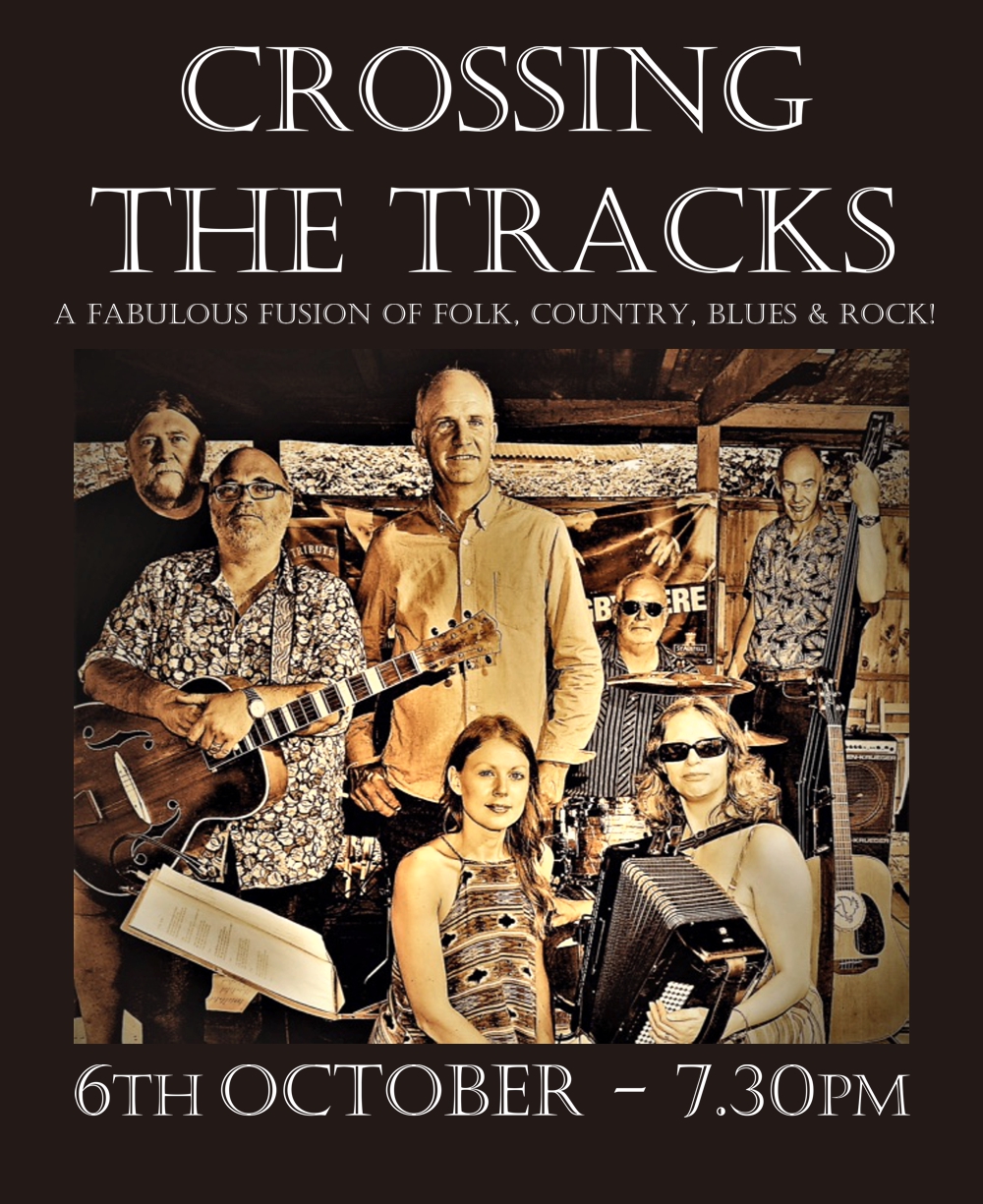 Friday 28th September
Crossing The Tracks was formed in 2011, as part of a recording project involving fifteen musicians. Although the band is based in Lincolnshire, the members hail from as far afield as Newcastle and Brighton and their influences and instrumentation are equally wide-ranging!.
With repertoire drawn from country, blues, folk and classic rock and artists ranging from Rosanne Cash to Bonnie Raitt, James Taylor to Richard Thompson and Sheryl Crow to Fleetwood Mac, the seven performers have emerged as a critically acclaimed gigging band, each of them contributing their own style and experience to an eclectic and entertaining live set.
Their new CD, "Papa's Old Guitar", is being launched at their gig here at Blackfriars Theatre on the 6th October and you will be able to purchase a copy on the night.