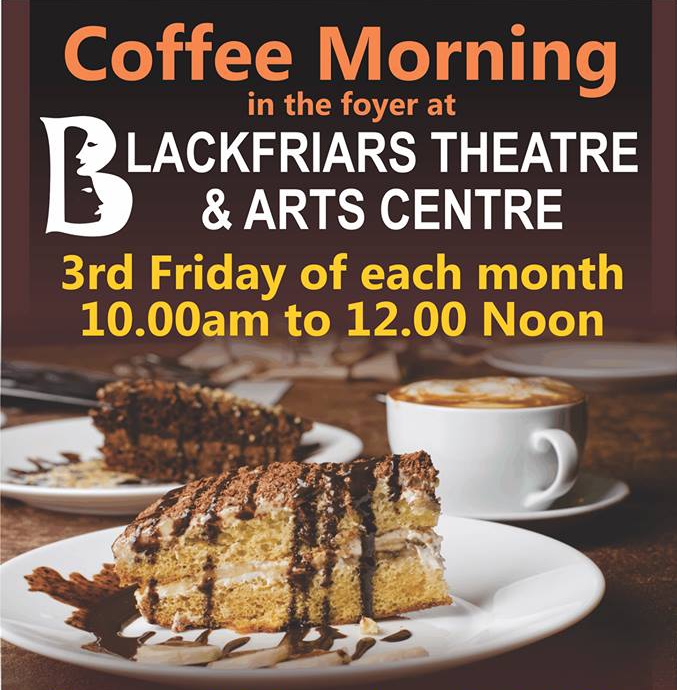 Wednesday 16th May
We are excited to advise that we have got not 1 but 2 Coffee Mornings this month!
This Friday 18th May is our usual monthly Coffee Morning - 10am - 12 noon - All Welcome.
However, to celebrate the Royal Wedding we are also hosting a Coffee Morning on Saturday 19th May - 9am - 1.30pm. Tea/Coffee and Cake in our Gallery Foyer along with a LIVE TV stream of the Royal Wedding.
We hope to see you at one or both events this week.